MANAGING RISK
Short Term & Long Term Disability Insurance
Income Protection that pays a monthly benefit to help protect the loss of income in case of a disabling illness or injury 
What is covered
Issue ages 18-60
Maximum benefits up to $20,000
Total Disability
Partial Disability
Recurrent Disability
Waiver of Premium
2-year Own Occupation Definition
 Presumptive Disability Benefit
 Home Modification Benefit
 Survivor Benefit
 Vocational Rehabilitation Benefit
Waiver of Premium
Business Overhead Expense Disability
Business Overhead Expense Disability. Income (BOE) Reimburses a monthly amount of business expenses.
What is covered?
Own occupation definition of disability
Lease or mortgage payments Employees' salaries, wages and benefits Utilities
Business insurance premiums, including property and liability insurance
Accounting, billing and collection service fees
Property and payroll taxes
Interest payments on debts
Equipment and furniture
Office maintenance, janitorial and laundry services
Other fixed expense
BOP Business Owner Policy All Inclusive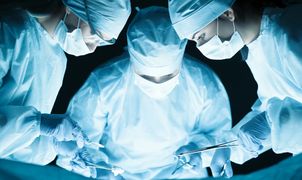 BOPs include Property insurance for buildings and contents owned by the company. What is covered
Property damage
Bodily injury
Personal injury
Electronic data liability
Advertising injury
Damages to premises rented by you
Medical expenses
Electronic data
Supplemental payments
Defense costs
Actions of your full time and temporary staff
General Liability
What is covered?
Bodily Injury
Damage to third party property
Personal injury
Advertising injury
Electronic data liability
Medical expenses
Defense costs
Actions of your full-time employees and temporary staff
What is not covered?
Your property
Vehicles and boats
Personal identifiable info
Professional services
Employee injury / workers' compensation
Intent to injure
Known claims prior to start of policy
Professional Liabilty
What is covered?
Alleged or actual negligence
Defense costs
Personal injury (e.g., libel or slander)
Copyright infringement
Worldwide coverage
Temporary staff and independent contractors
Claims arising from services provided in the past
Claims and damages
What is not covered?
Bodily injury or property damage
Fraudulent acts
Employment matters
False advertising
Patents and trade secrets
Personally identifiable information
Other services
Join our newsletter, and receive tax reduction/wealth building tips delivered right to your inbox!